Español designed with Direct Method
The new coursebook is more than just a plain printed book. It enables students to gain access to a huge database of functional knowledge.
Online exercises on the DLHUB platform.
Full version of the interactive coursebook.
MP3 files.
You can gain access to all these things with ONE discount coupon from your original copy of the book.
Click here to learn more about how to do it.
Click here to learn more about the online exercises.
Click here to learn more about the mobile applications.
About the books
Español – modern coursebooks designed for teaching Spanish with the direct method. The direct method helps learners to study and develop two most important language skills: speaking and listening comprehension.
Key features of the coursebooks
practical vocabulary – over 3200 words carefully selected in terms of usefulness,
interesting questions in natural, contemporary Spanish,
coursebooks produced by Direct Language Lab making use of a vast number of questions thanks to which Students can remember new vocabulary more efficiently and use it in numerous contexts (various applications, grammar structures, collocations),
user-friendly graphics and page-layout facilitating work with the coursebook,
numerous grammar exercises,
communication exercises.
A complete system for teaching Spanish
Student's Book: 1-6,
MP3 files for each Student's Book,
exercise sections at the end of each module,
Teacher's Book: 1-6,
a set of exams at the end of each stage of learning,
placement test,
many other materials in Schools Zone,
online platform & mobile applications.
Learn more about the coursebooks
Available language versions
Español designed with Direct Method 1-6 – are available in the following language versions:
International – no translations included
Polish
Coursebooks in this series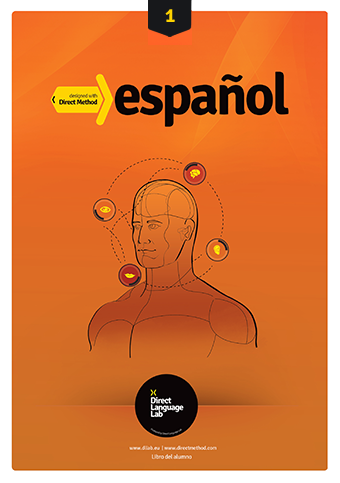 Español designed with Direct Method 1
Level A1. Beginner.
Contains:
18 units; 3 modules.
Available:
Student's Book, Teacher's Book.
Number of pages:
176
Added for free:
MP3 files, dlhub.eu, DLHUB online course & mobile applications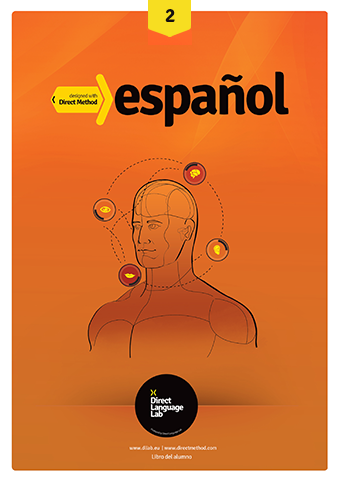 Español designed with Direct Method 2
Level A1/A2.Beginner/Elementary.
Contains:
18 units; 3 modules.
Available:
Student's Book, Teacher's Book.
Number of pages:
208
Added for free:
MP3 files, dlhub.eu, DLHUB online course & mobile applications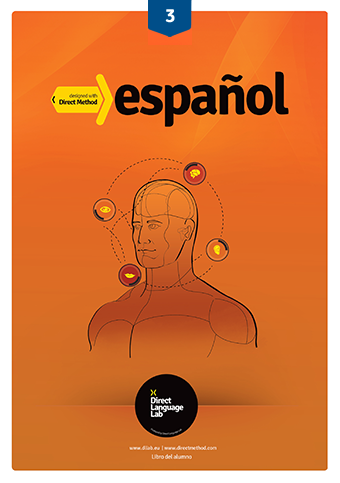 Español designed with Direct Method 3
Level A2. Pre-intermediate.
Contains:
18 units; 3 modules.
Available:
Student's Book, Teacher's Book.
Number of pages:
218
Added for free:
MP3 files, dlhub.eu, DLHUB online course & mobile applications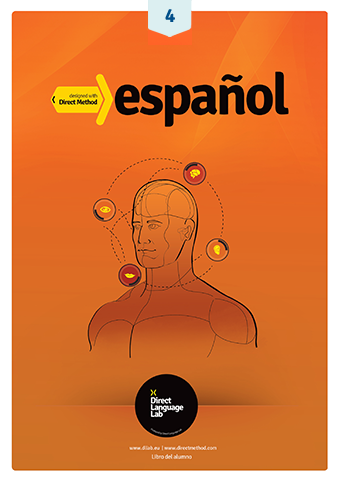 Español designed with Direct Method 4
Level B1. Intermediate.
Contains:
18 units; 3 modules.
Available:
Student's Book, Teacher's Book.
Number of pages:
218
Added for free:
MP3 files, dlhub.eu, DLHUB online course & mobile applications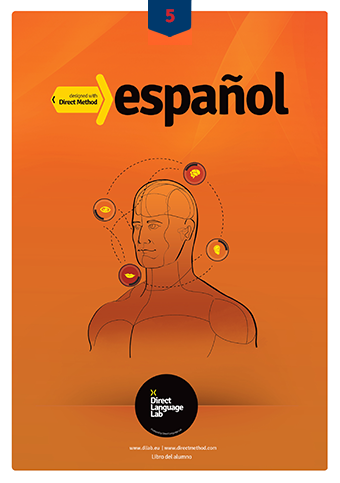 Español designed with Direct Method 5
Level B1. Intermediate.
Contains:
18 units; 3 modules.
Available:
Student's Book, Teacher's Book.
Number of pages:
200
Added for free:
MP3 files, dlhub.eu, DLHUB online course & mobile applications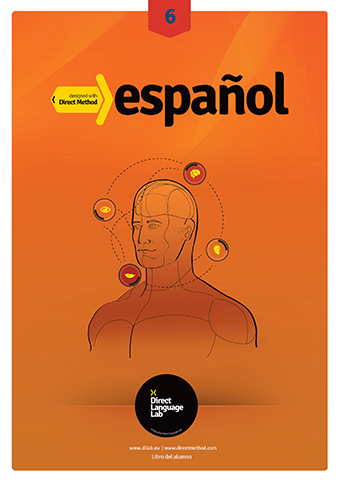 Español designed with Direct Method 6
Level B2. Upper-intermediate.
Contains:
18 units; 3 modules.
Available:
Student's Book, Teacher's Book.
Number of pages:
244
Added for free:
MP3 files, dlhub.eu, mobile applications