Polski designed with Direct Method
About the books
Polski designed with Direct Method is a new coursebook for teaching Polish with the direct method.
The two coursebooks for complete beginners (CEFR level: A1-A2) have been divided into 15 lessons. The student learns new words and grammar in the form of controlled conversation based on sets of questions and answers. Each of the three modules ends with a series of grammar and lexical exercises which help the student revise the material from the question and answer sections.
The coursebook combines the advantages of the direct and communicative methods:
the direct method lets the student master the most essential skills – speaking and listening comprehension in a fast and attractive way
the communicative method helps consolidate Polish grammar and vocabulary in real everyday life contexts.
Key features of the coursebooks:
up-to-date and practical vocabulary,
interesting sets of questions and answers,
grammar that is easy to understand,
user-friendly graphics and page-layout facilitating work with the coursebook,
numerous additional grammar exercises.
Each coursebook contains:
about 600 new words,
basic grammar information,
sets of questions and answers,
practical dialogues,
grammar and vocabulary exercises,
an answer key as well as a vocabulary indeks,
MP3 files with the vocabulary, questions and answers.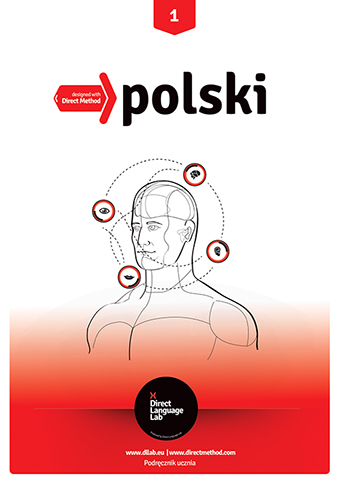 Polski designed with Direct Method 1
Level A1/A2. Beginner/Elementary.
Contains:
15 units; 3 modules.
Available:
Student's Book, Teacher's Book.
Number of pages:
160
Added for free:
MP3 files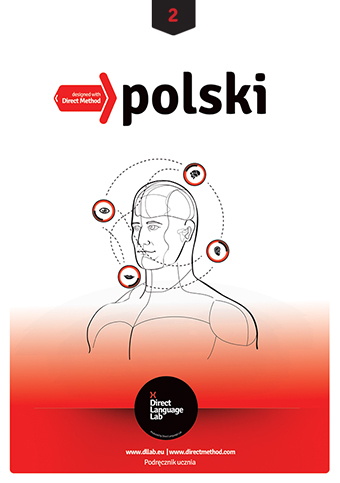 Polski designed with Direct Method 2
Level A1/A2. Beginner/Elementary.
Contains:
15 units; 3 modules.
Available:
Student's Book, Teacher's Book.
Number of pages:
176
Added for free:
MP3 files